Custom warrior rentals by the battle
or by the war.
We Fight for Ewe!
MERCs can handle all your combat needs.
They provide a wide array of skills
HEAVY FIGHTERS
COMBAT ARCHERS
SIEGE ENGINEERS
MERCs are good for your castle storming needs as evidenced by this photo showing our valiant forces caught in action.
We also die better than anyone. We'll throw our corpses at the feet of the advancing foe to slow them even more when they attack you.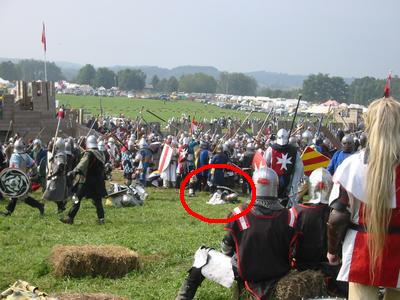 And MERCs believe that cleanliness is next to godliness as evidenced by our Commander
So Rent a MERC today. We can be located at the Pennsic War in N23 in the camp of Clan McGroyne-Highlanders.
Just look for the BarCod.... and remember what that scan says: beep FISH STICKS!
Click HERE to email our commander