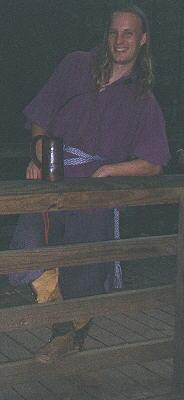 Dragan is a member of the Clan McGroyne-Highlanders camp.
Dragan is also a founding member of the Clan.
He is the commander and founder of the Generic Mercs and is a fighter of some prowess and renown.
Dragan has also been known to shoot target archery and kill bottles of Captain Morgans, luckilly not at the same time.
TO BE CONTINUED.....